Working title of feature film: Miriamba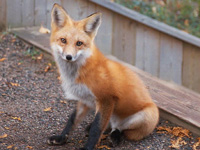 In this new production, Miriamba is the main character around which the rest of the story revolves. Miriamba lives together with a fox in a derelict old factory building-an exile she herself has chosen.

The role of Miriamba will be played by Miriam Goldschmidt, an actress who has worked closely with Peter Brook at the Théâtre Bouffes du Nord in Paris for many years. She is a unique actress of extraordinary precision, presence and intelligence.

Again and again, she demonstrates her ability to convey the truth of a scene or a situation, drawing upon her talent for nuance and strategic improvisation.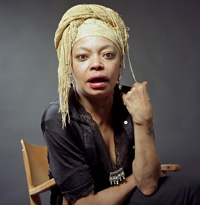 There will be the Facility Manager of the old factory. There will be appearing homeless people; characters who lost their jobs; service workers from the job centre; security and police. There will be a variety of protagonists who will play parts as financial investors and real estate speculators as there will be characters who have been molded by their experiences in children's homes. The film will also feature a car chase (in reminiscent of Charlie Chaplin) as well as it will have a provisional happy ending and in the finale there maybe a large number of foxes.
The film will have its tragic, crude, comic, and even poetic moments and maybe there will be love and romance.
Neue Filz Film GmbH · Vorgebirgstr. 187 · D - 50969 Köln · Phone: +49 221 - 55 00 893